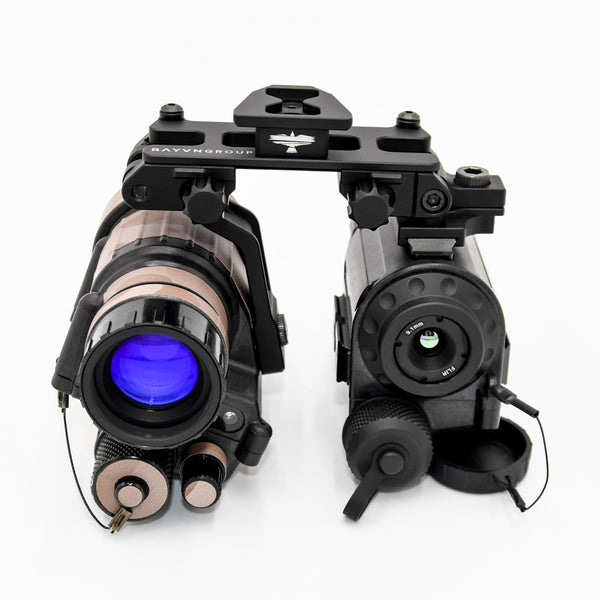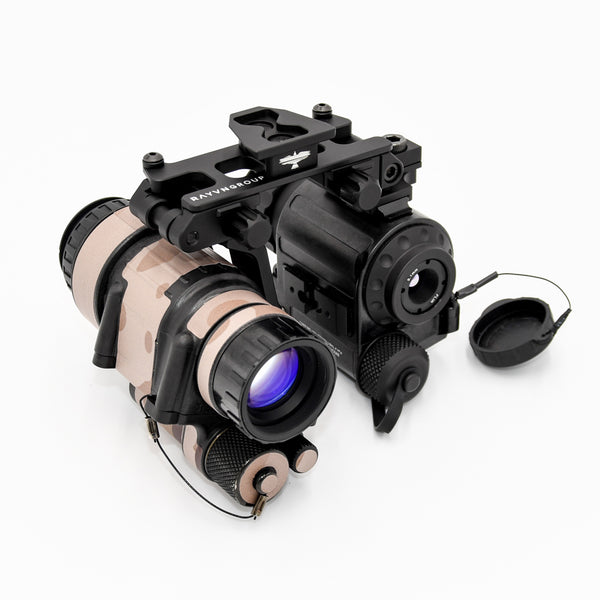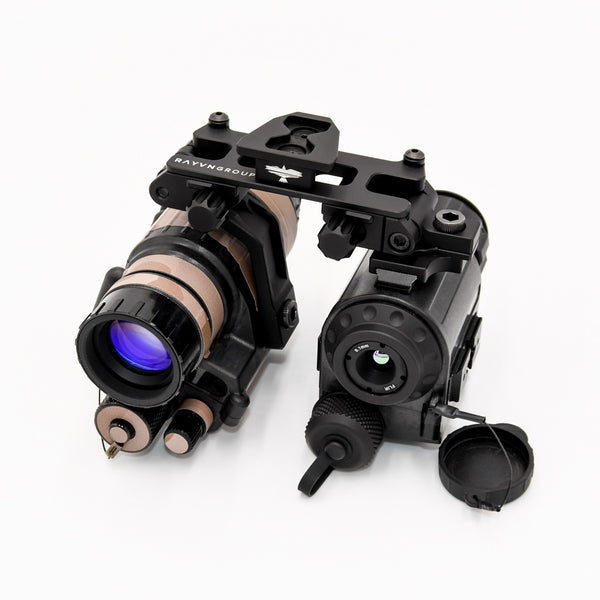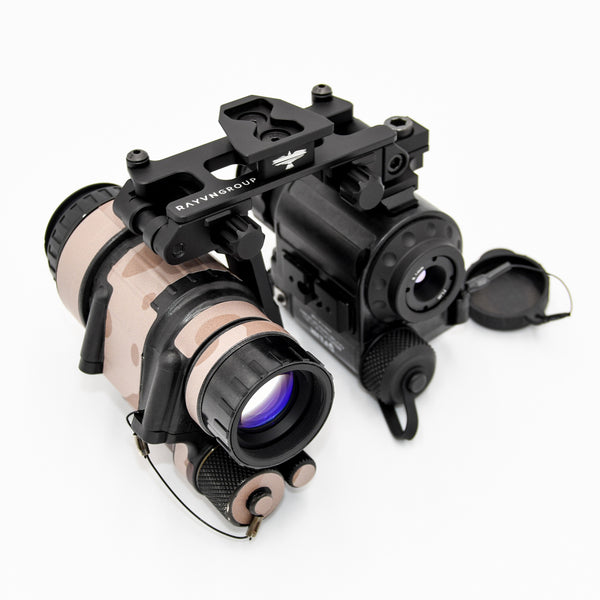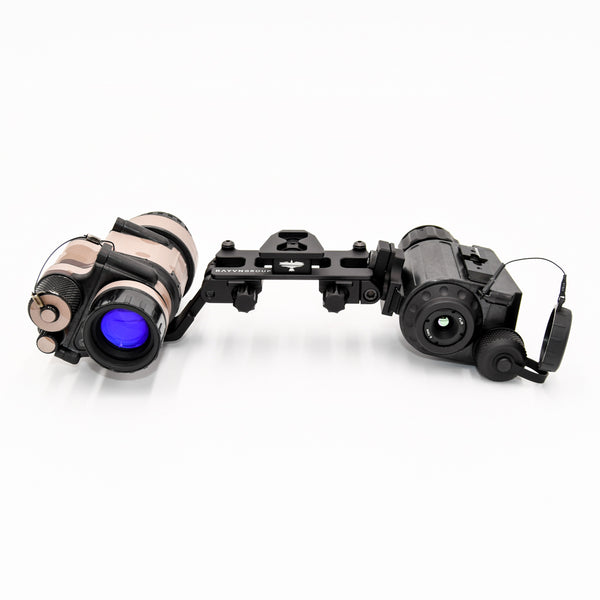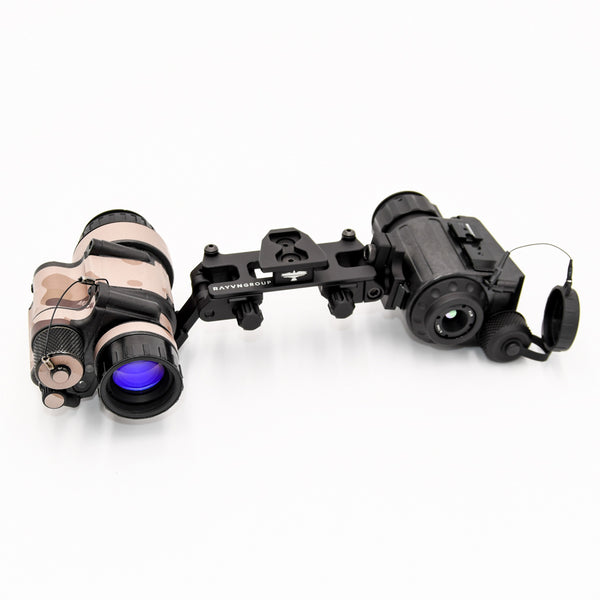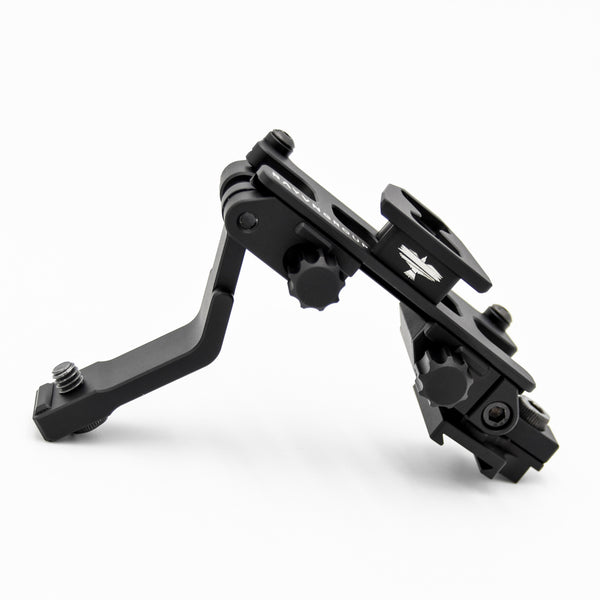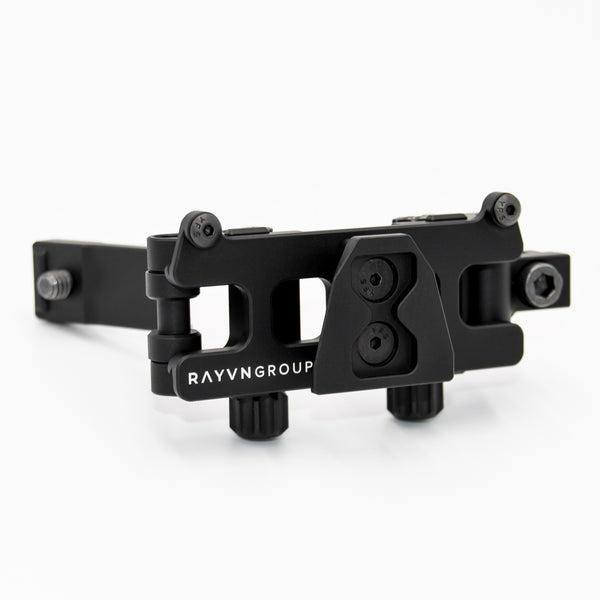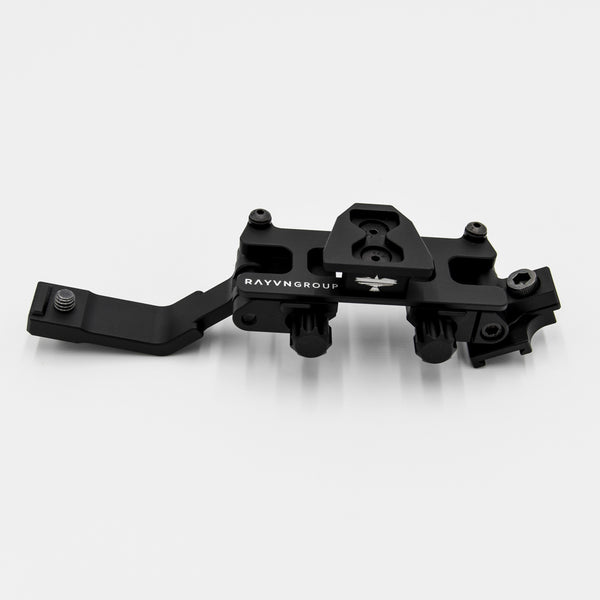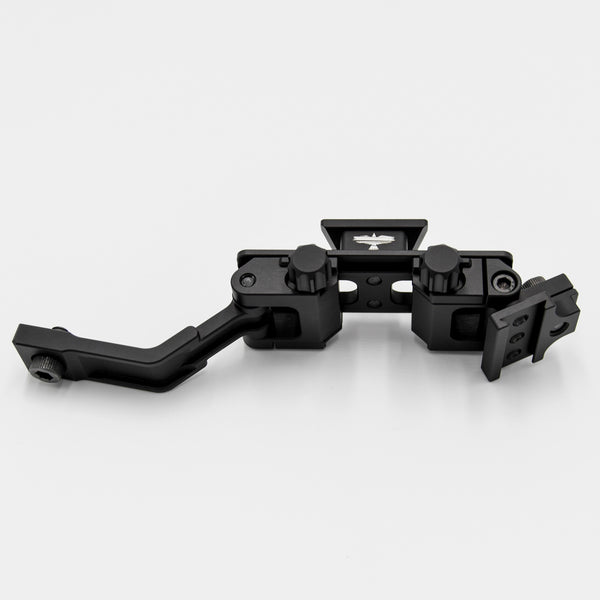 What devices does the RAYVN Rail work with?

At the moment the RAYVN Rail works with PVS-14 night vision style housings and the Armasight® Sidekick, iRay® MH/ML25 and FLIR Breach® thermal devices. We are currently working on compatibility for other devices.
What does it come with?

Our current RAYVN Rail + 2 Pods comes with everything you need to mount a PVS-14 and supported thermal device. Nothing else is needed to get up and running!
How do I attached my devices to the arms?

A simple flat headed screwdriver, multi-tool or in a pinch in the field a coin can be used.
How much does the RAYVN Rail weigh?
Can you see night vision and thermal at the same time?

Yes. The RAYVN Rail puts both devices in your field of view over each eye. Depending on how your brain processes the images it will be different for every person. We have seen users process both perfectly and mentally overlay both images. While other users with more extreme eye dominance issues will have to focus on one device at a time. The articulation of the RAYVN Rail allows you to quickly swing each device out of the way. As with any night vision device, training and getting hours behind the RAYVN Rail will pay dividends on operational use.
How do I attach the FLIR Breach® to the arm?

Use the mini rail that is on the other side of the device from the battery housing. This will allow for for the FLIR Breach® to sit vertical, allowing the devices to get closer together on the RAYVN Rail. It will also allow easier access to the buttons.